Ideas For The Six Weeks Holidays Without Spending A Fortune
Make sure kids have a great time during their school holidays with these money-saving activity and holiday ideas that won't break the bank.
1. Go on a picnic
Children enjoy helping to prepare picnics, so don't forget to carry a ball or Frisbee. you could also sit and make daisy chains. A wonderful approach to change up your kids' diet and encourage them to try new foods is to take them on picnics.
2. Find some water
When there is water for them to play in, children are never happier. Search for a free splash park on hotter days. Or why not use a sprinkler, a child pool, and some pool toys to transform your own lawn into a water park.
3. Camp out
Let the kids set up camp in the garden, and if they're too little to spend the night outside by themselves, bring them inside right before bed or spend the night with them.
Consider reserving a family campsite for the holiday if you're feeling more daring. Any child would tell you that tents and caravans are much more enjoyable than hotel rooms. Games for camping are also a lot of fun.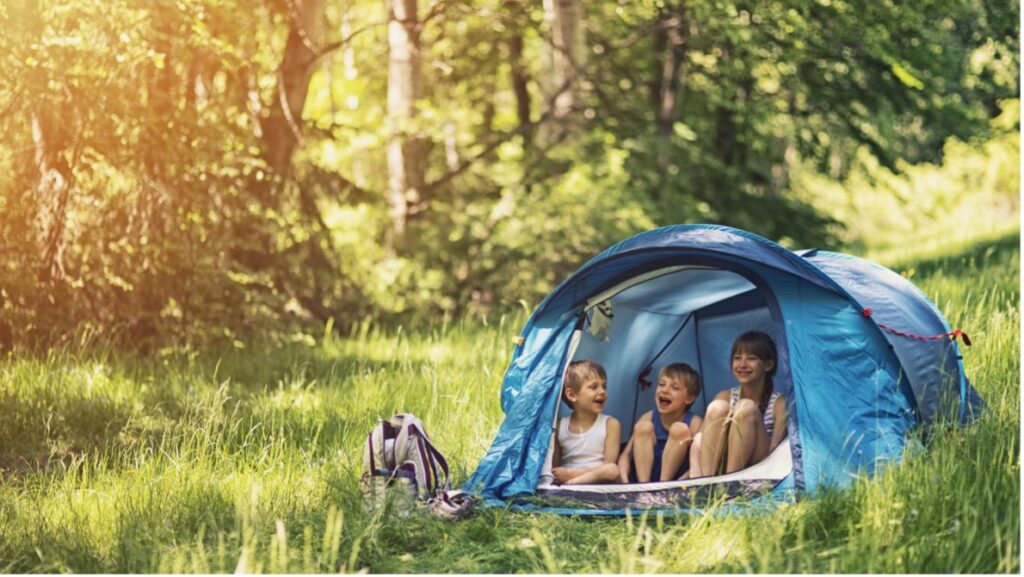 4. Arts and crafts for kids
A crafts day will inspire children to express their creativity and is ideal on a wet day. Kids' art supplies can be purchased for not too much money, and you can create interesting new toys out of items you might normally throw away, such egg cartons and toilet paper holders.
5. Seek out offers
Whether you're booking up a visit to a farm, theme park or a train ticket, discover offers, book up in advance, or take advantage of group discounts – National Rail does 2-for-1 bargains for a number of theme parks and attractions. Check everything from cereal packs to Tesco Clubcard vouchers and if you're booking ahead, do it online.
6. Cinema deals
Forking out for tickets, popcorn and a drink at the cinema can cost a small fortune. But most cinemas now have deals for kids. For example, Vue enables children, and the adults accompanying them, to get tickets from £2.99 every morning from 10am in the school holidays, while Odeon has a similar offer for £2.50 at selected cinemas.
7. Go Geocaching
Geocaching is a treasure hunt for the digital generation. So long as you have a GPS device, it's a great way to learn about your local area too. To get started, sign up for free membership on the Geocaching website, then enter your postcode to find geocaches near you. Now you're ready to use coordinates posted on the internet to hunt out an item or container holding a number of them – often toys.